Meeting Information
The Commonwealth Law Ministers Meeting (CLMM) took place from 22-25 November 2022, in Mauritius.
The 2022 CLMM was hosted by the Attorney General's Office Mauritius and was convened under the theme: 'Strengthening international cooperation through the rule of law and the protection of human rights'
The Secretary General of the Commonwealth, the Rt Honourable Patricia Scotland, KC, attended the meeting.
LEARN MORE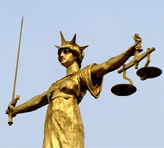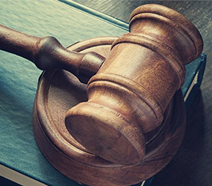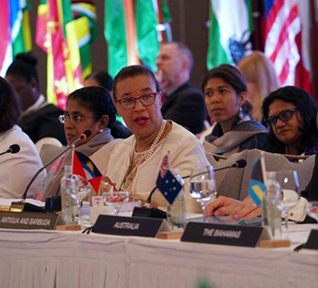 Welcome address by the Attorney General
Read the outcome statement
Meeting date and venue
22 – 25 November 2022
InterContinental Resort, Coastal Road, Ville Valio, Balaclava, Mauritius
The meeting was held in person at the conferencing facilities of the InterContinental Resort Balaclava
Balaclava is located on the north-western coast of the island, about 60 kilometres, or a 60 mins drive from the SSR International Airport and 20 min drive to Port Louis, the capital city of Mauritius.
Balaclava in November is expected to be warm and humid, with temperatures ranging from 27oC to 34oC.
Culture
Mauritius has a cosmopolitan culture encompassing the blending of several cultures. Co-existence among Mauritians of Indian, African, European and Chinese ancestry has led to a sharing of cultures and values, a collective participation in festivals and increased understanding between people of different backgrounds. The diversity and plurality is expressed through various ways such as literature, dance, music, local crafts, religion, and tradition. Mauritius is today a unique melting pot of peoples, languages and cultures.
Read More
Tourism
Over the years, Mauritius has emerged as a model of democracy and vibrant economy, and it has successfully maintained competitiveness as a remarkable tourist destination in the Indian Ocean. Travel and Tourism as a key pillar of Mauritian economy has lived up to its promise by contributing to take the country all the way from a low income to an upper middle-income economy, with the creation of jobs and investment opportunities. The potentials of the sector are being harnessed for a sustainable and greener tourism industry. It is thus witnessing continued growth with consumer-oriented diversification through digitalisation and innovation.
Read More